I'm going to write five books in 2017.
Yeah, you read that right.
And yeah, I am crazy.
I have decided that 2017 will be the year I make up for all the times I postponing writing over the past several years. Whether it was depression, anxiety, fear or just plain ol' (ole'?) procrastination, I want to make up for it by finally embracing all the characters and ideas that have been clamoring inside my brain for years and telling their stories.
It's New Year's Eve 2016…or is it 2017? I never know whether we're supposed to say it's the upcoming year or the current one. I've had a glass of strong prosecco and am moving onto my second, so excuse any senseless ramblings. Then again, I don't really need alcohol as an excuse for rambling. It's my specialty.
So, this year, I'm writing five books. They might be novellas. They might be epics. Okay, I doubt that last one. The point is that I'm going to complete five drafts in 2017 and no matter what fears I have, what doubts fill my mind and what challenges arise, I am going to do this.
Here's the line-up. (Please note I wrote these as I went, so they aren't the perfected forms of themselves and will probably be revised several times. Unless they all sound great, in which case, yes, these are their final forms and you're right to love them.)
WITHIN — Paranormal Mystery
The story of Luna Carlisle, Caleb Lancaster and the demons that make them. Luna Carlisle returns to her hometown to unlock the truth behind a plague of haunting nightmares, a murderous local legend known as "The Darkness" and to face the reality of a love screaming to take hold.
ALL THE PRETTY LIGHTS — YA Contemporary
Ali Sutherland knows one thing — she loves Jay and she will do anything to save him, even if it means destroying herself in the process. After a whirlwind summer romance filled with passion and danger, Ali's boyfriend — a well-known and wanted criminal overseas — is arrested in a jewelry heist where she was the accomplice.
Determined to get him back and redeem herself, Ali makes a deal with one of the biggest crime families in California. It won't be long before she realizes some promises are better left broken.
THE TRACKER — Sci-Fi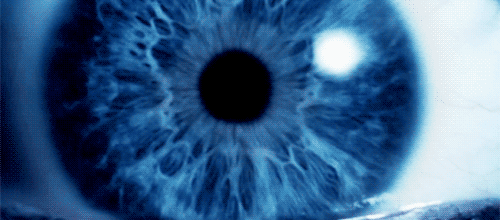 After Americans voted for the Reformation, only a few were left to bear the weight of the world Before. Stephen is one of the trackers, a soldier assigned to track down rebel families and turn them into the government to receive the treatment that will wipe their brains clean and make them malleable servants of the Reform.
But then he met her. The girl with the blue eyes. The one he let run.
She was never supposed to be found, but now she's not only been captured but promised as his wife.
Stephen and Delilah must set out together and fight a world that vowed to be forgotten. Through their suspenseful journey, they will discover that love, hate, and the pain we so desperately try to avoid are the only things that make us human.
SANCTUARY — Thriller Romance 
There wasn't much that stood out in Mira's small town except for the Nightshade Asylum. Closed in 70s, Nightshade was a place of horrors that bore witness to spectacles the newspapers weren't allowed to print. And now, it's back open for business.
A journalism graduate with no prospects on the horizon, Mira is determined to unlock Nightshade's secrets and uncover it's haunted past. However, during her interviews, she's involved in a bizarre accident that results in her becoming a patient in the house of horrors.
With her own family against her, Mira is forced to work inside the asylum and formulate an escape while liberating other patients. But she can't do it alone. With the help of the mysterious yet endearing Sebastian, she must fight against the medications, the hallucinations, the ghosts of the past and escape Nightshade.
OBSIDIAN — YA Sci-Fi Mystery 
Roosevelt didn't want to go to St. Anthony's Prep. As if having to leave California's sprawling beaches for Maine's gray shores wasn't bad enough. Now she's stuck attending a Catholic school that enforces a religion she doesn't even believe in, competing against classmates ten times smarter than she's ever been.
But that's only the start of her problems. Then the pictures start showing up in her locker.
Every morning, a new unmarked envelope awaits and inside are a series of polaroids. She doesn't know what they mean or who puts them there, but every day, the faces become more familiar. Soon she realizes that these pictures aren't images of the past; they're glimpses into the future. Secrets she's meant to uncover.
Her investigation leads her to a startling discovery; one that will shake the very fibers of her existence and tear her between her friends, her family, the boy she's falling for, and her own mind. How do you wake up from reality?
What do you guys think?
I know this is a crazy goal, but I'm crazy-excited to try and accomplish it. What are your writing goals for 2017? Let me know in the comments below! Here's to a new year of wonderful stories and fantastic adventures!